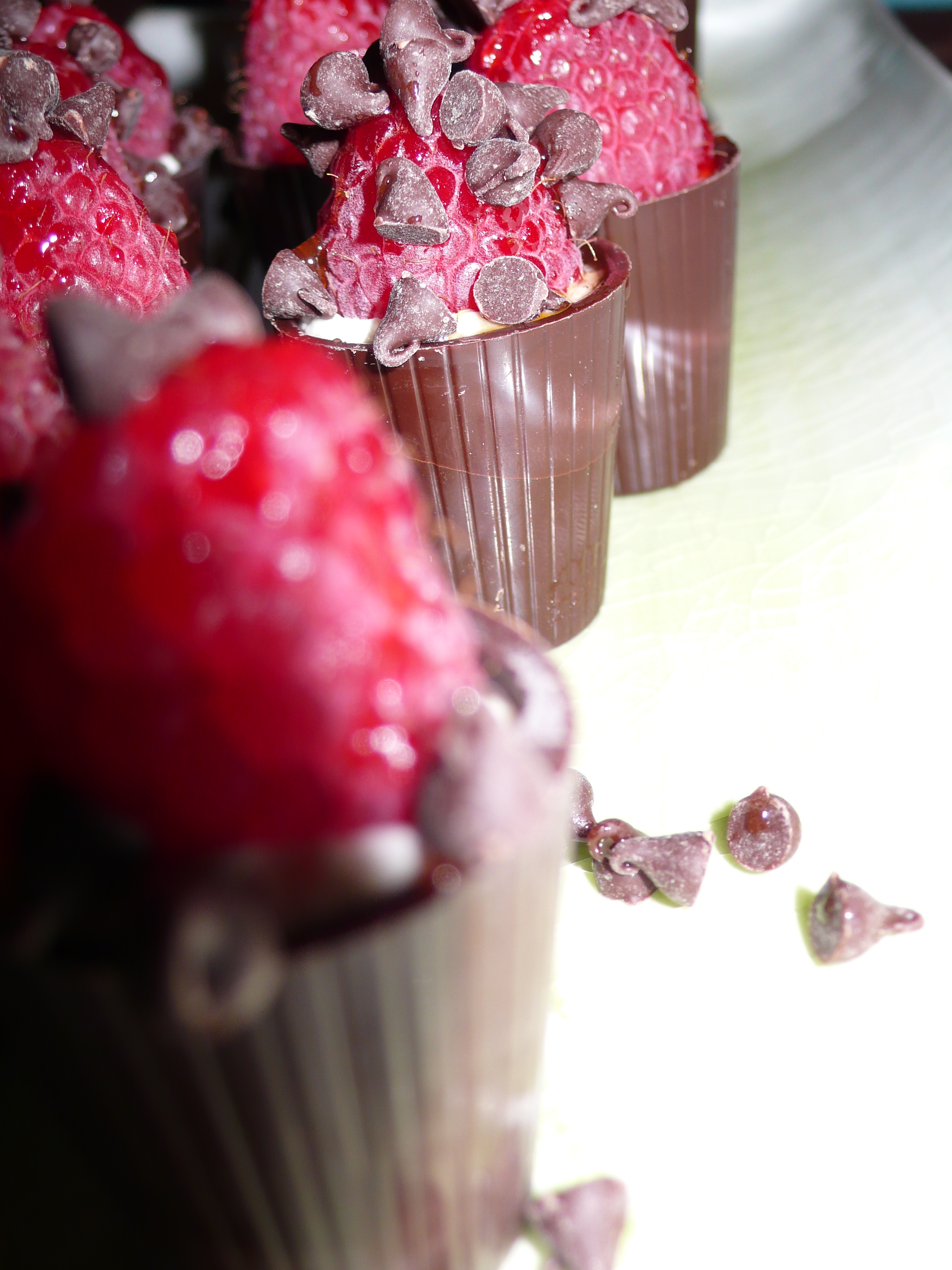 2 packages chocolate cordial cups (larger shells would also work)
8 oz mascarpone – not marscapone – cheese
1/2 cup heavy cream
1/3 cup sugar
1/3 cup apricot preserves
1/3 cup water
fresh raspberries
mini chocolate chips or chocolate shavings
Beat together the mascarpone, heavy cream, and sugar until stiff peaks form.
In a small saucepan, bring the water and apricot preserves to a boil.  Lower the heat until you have a strong simmer, and let reduce by half.  Strain any solids out and let cool.
Fill each cup almost to the top with the mascarpone mixture and top with a raspberry.  If you're using larger chocolate shells, arrange several berries on top.  Drizzle with the apricot glaze and, after giving it a moment to set, sprinkle with mini chips.