6 Sep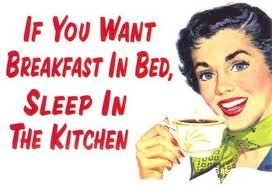 Okay, my life is back to normal for a few weeks.  Nobody is traveling anywhere this month, there are no major work functions on days that I'm not supposed to work, and I might actually get more than half a load of laundry done per week.  What does that mean for you?  Well, that I had TIME to make my weekly batch of breakfast, and that I also remembered to document it for you so that you can make it, too!  Are you ready?  Let's go to the store!
You'll need a dozen eggs and a quart of milk for your base.  I use organic 1% milk – I think a little fat content helps the texture, and conventional milk freaks me out since all my friends read Skinny Bitch.  Something about blood and pus, but I'm too afraid to actually read it myself.  I just shell out for organic dairy.  Yeah.  Now that we're all hungry… get some cheese, some veggies, and some protein.  You can use whatever combinations you like.  Sauteed onions, green peppers, and ham are great with sharp cheddar.  Turkey sausage and monterey jack are a good combination.  Bacon and spinach.  Leftover chicken from fajitas is really good with black olives and green chiles.  Get the idea?  Good.  Grab a baguette or other rustic bread from the bakery and you're set.
Pull out a 9×13 baking dish… for some reason, I've had better luck with my pan that has straighter sides.  It seems to cook better.  No need to grease, but I bet a little butter wouldn't hurt if you wanted to use it!  Tear up the bread, using mostly the inside parts, and cover the bottom of the pan with little chunks of it, like this: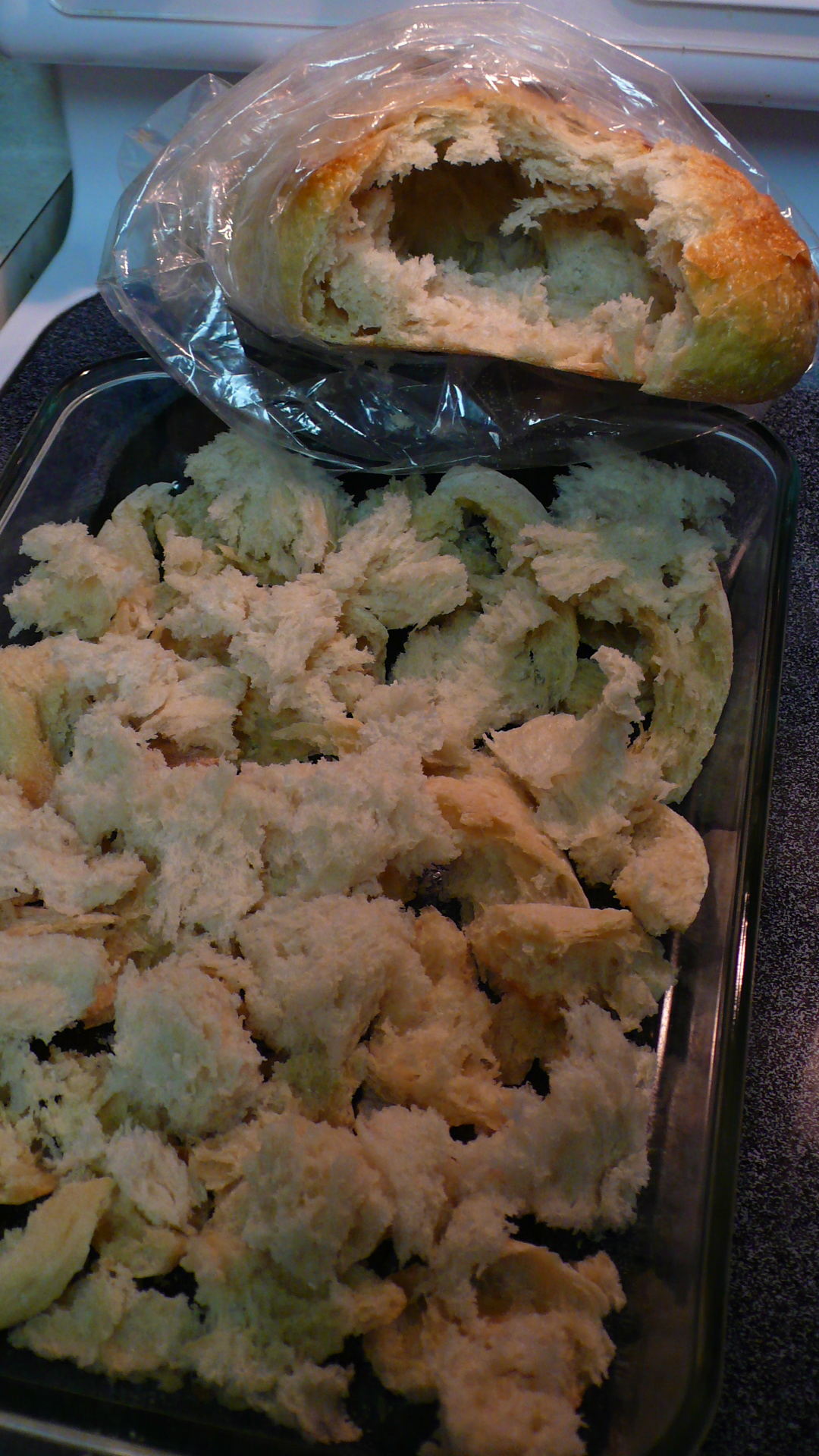 Put a couple tablespoons of mustard powder into a mixing bowl and start cracking your eggs.  I try to scramble the first egg or two with the powder so that it blends well.  Scramble all 12 eggs together, and add some pepper or any other seasonings you want in there.  Whisk in two cups of milk and set aside.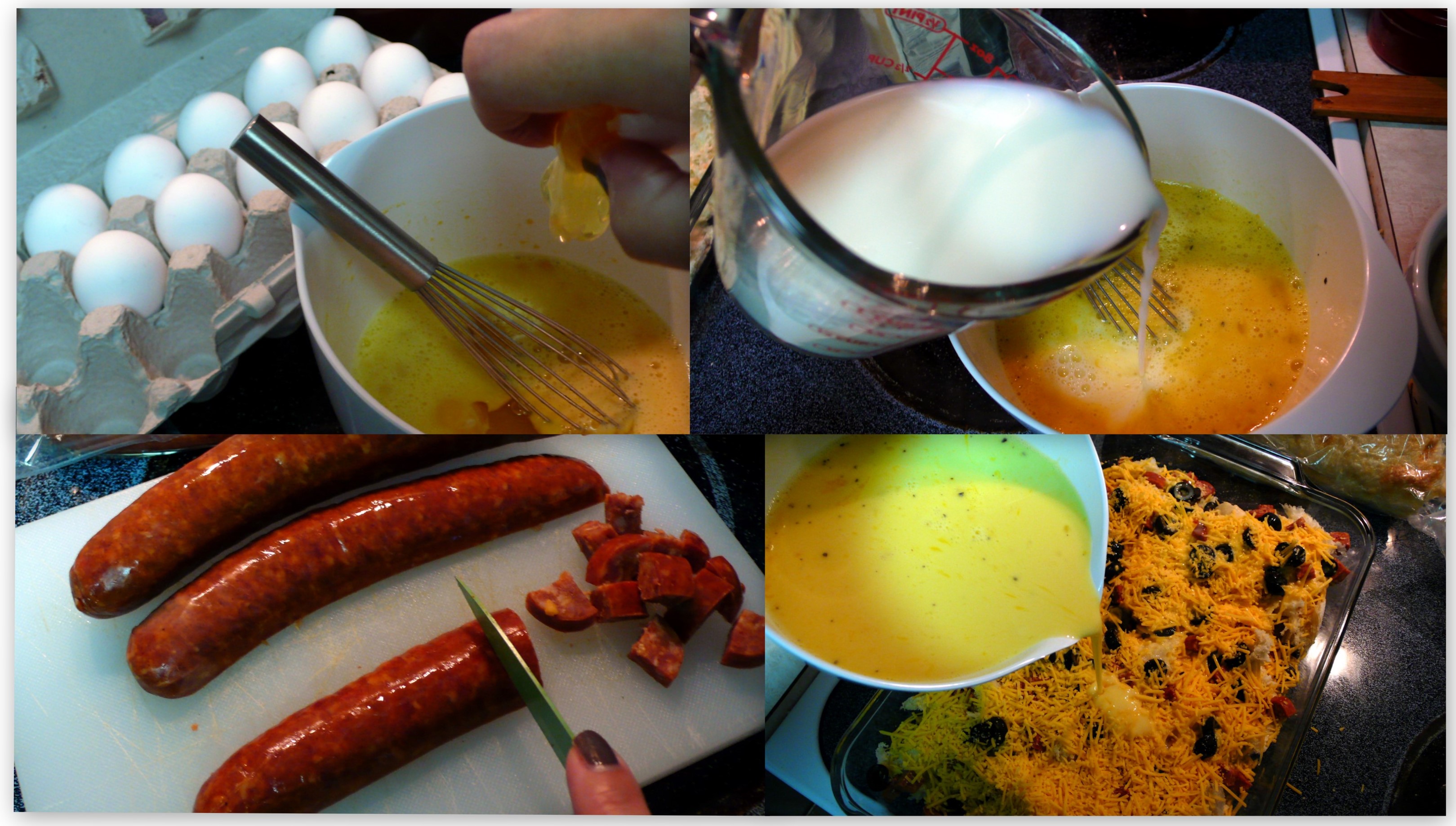 I used chorizo this week, and ended up using 3 sausages.  I cut each dog into quarters lengthwise and then chopped them up small.  Those pieces got sprinkled evenly over the bread, then I layered on a can of sliced olives and covered it with Tillamook sharp cheddar.  It's my all-time favorite.  Pour the egg mixture over that and put it in the fridge overnight.
Set your alarm a little early, put your unbaked bake in the oven at 350 for about an hour.  If you want it a little less crispy on top, you can cover it with foil for the first half hour or so.  It works just like any other bake – when a knife comes out clean, it's done!  I can usually get 8-10 breakfasts out of it.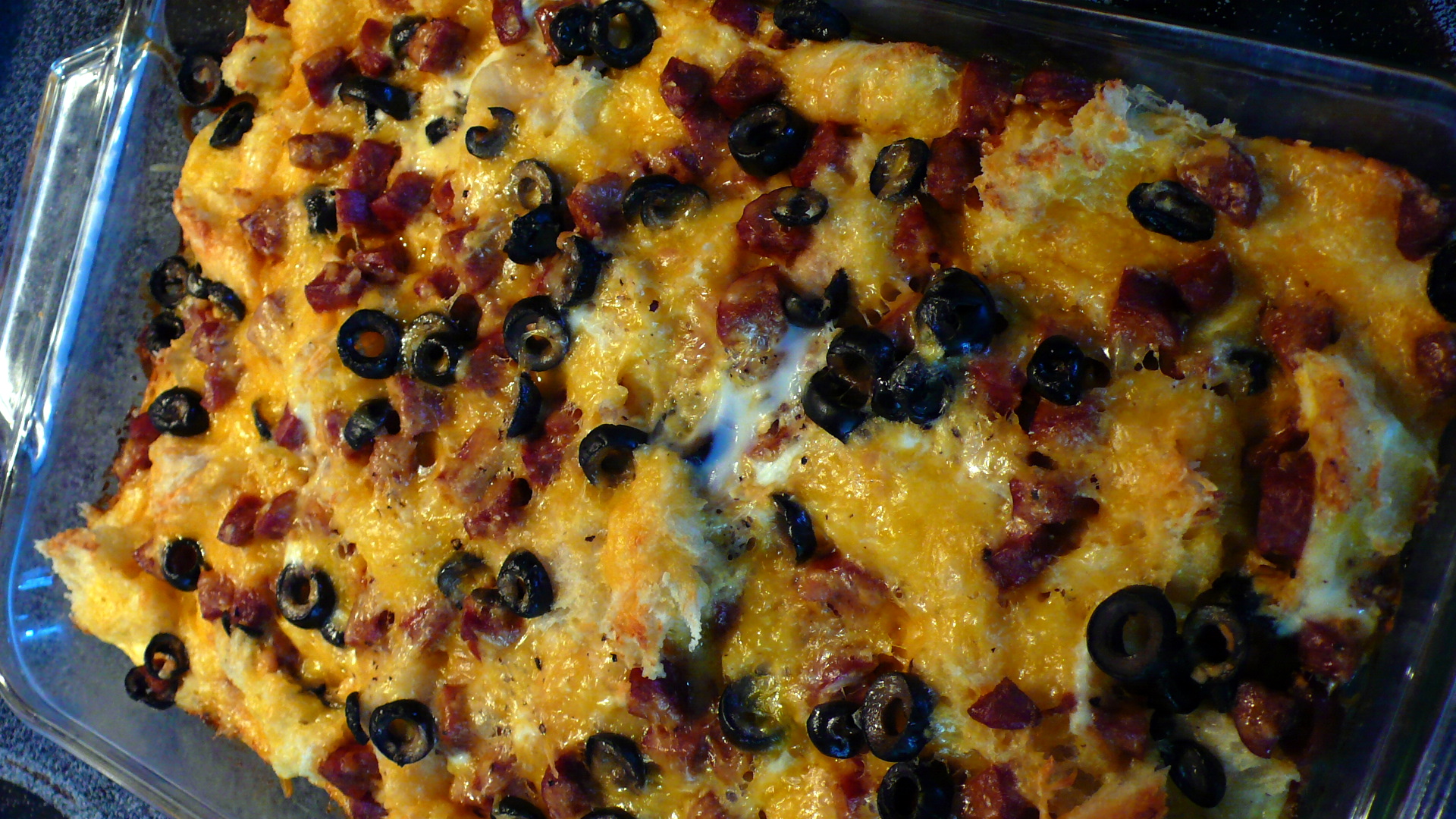 Voila!  Viola!  Wallah!
To reheat the slices each morning, microwave them for 3 or 4 minutes at medium-high and then another 30 seconds on high.  This is definitely my most efficient 30 minutes of the week.  Even when I don't feel like doing it, it's so worth the time and money it saves me in the mornings.  Let me know what ingredient combos you guys come up with, I need some new ideas!