3 Apr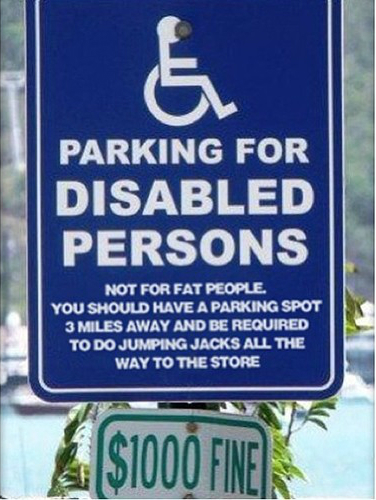 Everything is a disability these days, amirite?
I get it, life is hard.  I have volunteered with the Special Olympics, and those are some amazing folks.  But all the disabilities?  It's like saying everyone is unique.  Or everyone is a winner.  At a certain point, we are ALL disabled and it all sort of loses its point.
So let me tell you about my disability.
It's talking.  More specifically, the thinking-talking connection.  I was born without the part of my brain that does the connecting from the thinking to the talking to the appropriateness.
I was visiting a friend at my former workplace on Saturday, and I had my little sidekick with me.  A really nice, funny, friendly client was making conversation with us about her kids and our kids and kids in general.  She made a comment to my kid about her tongue sticking out.  "Aww, you sure like to stick that tongue out!  Gooshy goo goo boo boo!"  This kid.  Always with the tongue.  Sticking.  Out.
She wasn't even talking to ME.
But what did I say?
"Don't worry, she doesn't have Down's Syndrome."
I need to park in the close-up handicapped spots SO THAT I CAN ESCAPE QUICKLY.