23 Dec
Yes.

Do you know this song?  It's very catchy at this time of year.

Did you eat fluffernutter sammiches?  Or dig through the hot cocoa mix to get the extra "marshmallows" out of the bottom?  Actually, if we're having confessional, I preferred RediWhip with my peanut butter.  But I'm definitely the reason there are no marshmallows left in the Swiss Miss bucket.
This adventure started when someone who shall remain nameless wanted to get some hot cocoa and a cozy hat for his sister.  Being incapable of letting him do things on his own, I suggested we go to the amazing Golden Fig for some locally-crafted marshmallows.  When we went in, the lady working said that they had gone out of production just a few weeks ago!  Gah!  Then, she says, "But they're totally easy, you should make some!"  And HE says, "Yeah!  Make some!"  And so the nice lady made me a grocery list, sold me some expensive vanilla paste, and sent me on my way.  This more or less follows Alton Brown's recipe.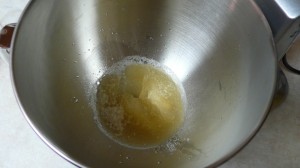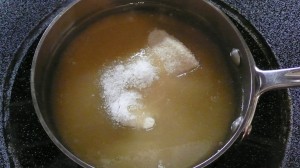 That weird alien goop in the mixing bowl is 3 packs of gelatin and 1/2 cup of ice cold water.  Put it in there.  Leave it alone.  Then, heat up 12 ounces of sugar (I used organic, which is a little bit brownish), a cup of light corn syrup, a pinch of salt, and another 1/2 cup of ice cold water.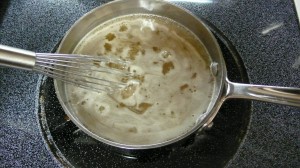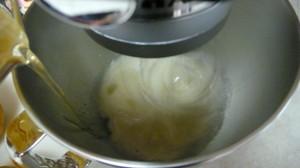 Bring it to a boil, or more specifically, 24o degrees.  I don't use thermometers.  Maybe I should, but I like to pretend that I could survive in a less technological world.  With my glass stovetop and my blog.  Then, because my pan is bad at pouring, I dumped that into a big measuring cup.  You don't have to, but you really don't want to spill any hot sugar…
For those of you with spouses, this is about the time they get tired of your project.  Ignore him, it will be worth it.
Turn your mixer on low, and pour it in slowly with the gelatin goo.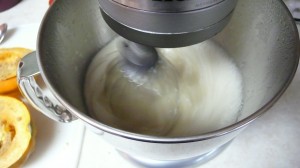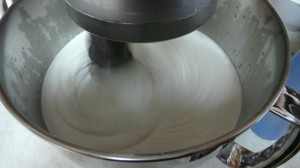 Mix it.  Turn the mixer up a little.  Then a little more.  Eventually, you want it at medium-high or so, but going slowly will avoid some mess.  It will start out suspiciously (like the top picture) but will turn into a bowl of amazing (like the bottom picture).  When you lift the beater, it should be the consistency of… marshmallow fluff.  About a minute before it's done (or, basically, when it's done) add a teaspoon of very expensive vanilla paste, and whatever flavoring you want.  Oils are better than extracts, because of the consistency I think.  Maybe because of the alcohol in the extract, but that doesn't fit with jello shot theory, so I'm not sure.  Anyway, cinnamon oil in these things is a religious experience.  Do it.
Spray and powder (equal parts cornstarch and powdered sugar) a sheet pan.  Pour the fluff into the pan, spread it evenly with an oiled up spatula, and let it sit for 4-8 hours.  Now go lick the bowl.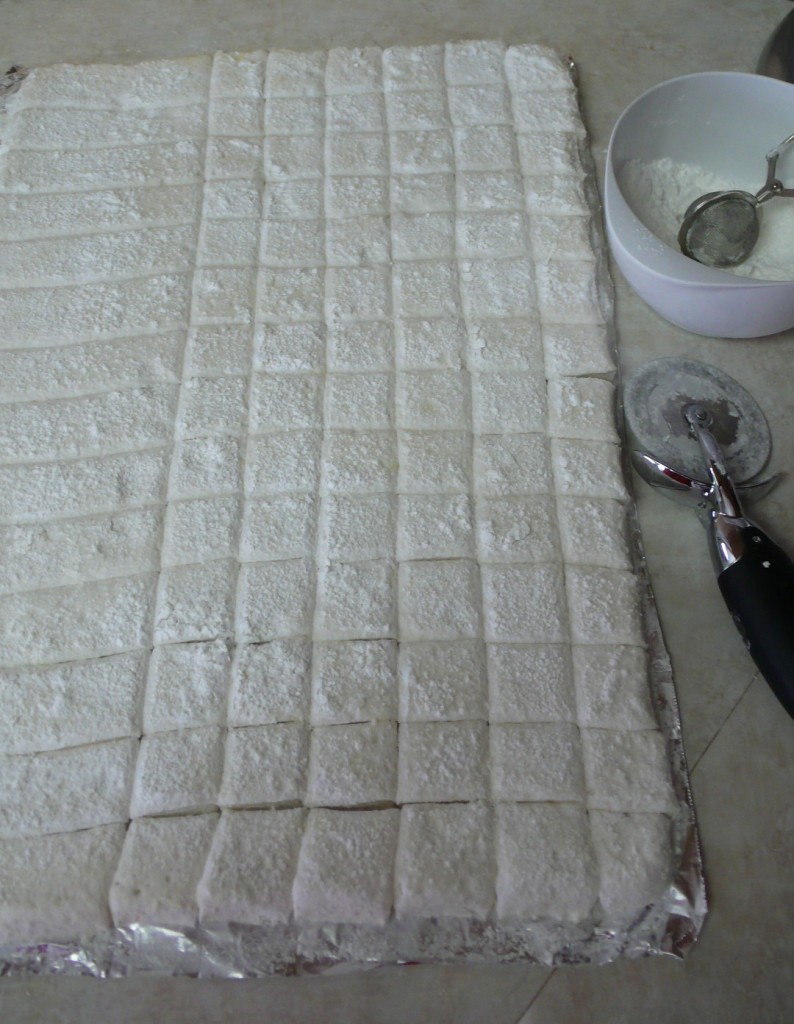 Dump it onto your counter and cut it into squares.  Toss them with some more powder in an airtight tub and you're done!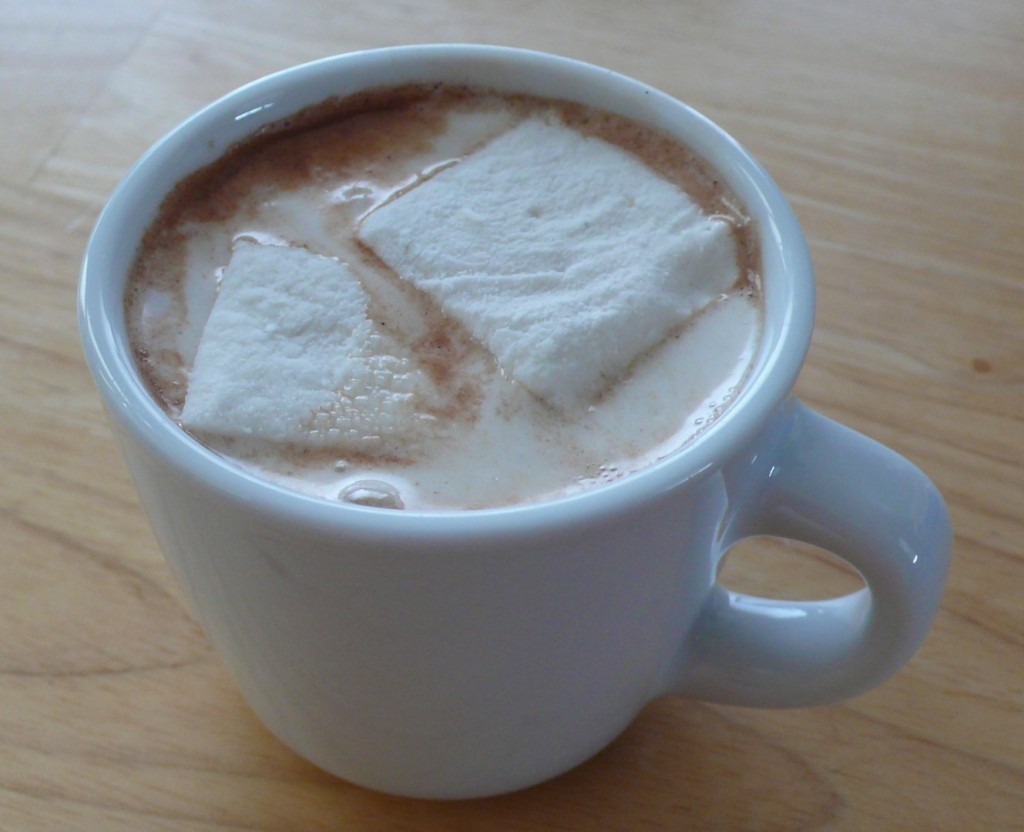 The resulting melty goodness will give you a mustache and change your life.