24 May
So, I've been busy.  I mean, not THAT busy, but busy enough that I forget how to do dishes and not burn dinner and sit down and write things.
But now I'm back.  To sum up:
We went on a family vacation.  A cruise, in fact!  That was a big first for me, on all fronts.  "Family vacation" when I was growing up either involved grandparents in the next state or me going to visit relatives on my own.  So… people!  A week!  No cooking!  ALL EATING!  I rather smugly promised myself I wasn't going to be one of those people who bellied up to the buffet all week, and I didn't.  Mostly because we didn't eat at the buffet very often.  Instead, I ordered 3 appetizers, 2 entrees, and at least 1 dessert.  Every night.  No buffet.  Mission smugly accomplished.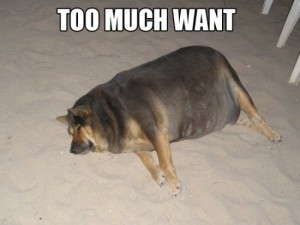 Yep.
BUT… I ran every day except for the day we took a pretty long walk.  So I was happy about that.
Another thing about cruising with an infant?  Our bar tab.  Less than $100.  I'll take that!
I burned everything I tried to cook for the 2 weeks following our return to Normal Life.  And I've forgotten how to clean.  It really doesn't take much time away from these basics to really undo you.
In other news, there was a short-circuiting of husbands in our area.  MORE THAN ONE husband failed to make the coffee recently.  I didn't really understand this before I was married, but that's their job.  It just is.  And when you get up to do your first-one-up duties and there's no coffee, it's just plain disorienting.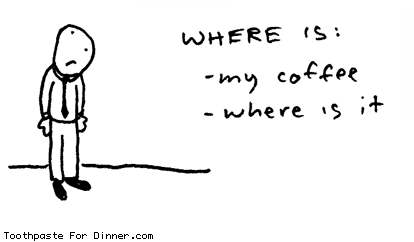 Don't worry, the situation has been resolved.  We'll keep you informed of any further reports of husband-coffee-related failings.