8 Sep
I think I've mentioned before that my husband is a planner.  I, on the other hand, am not.  I think it stems from my inability to make a decision.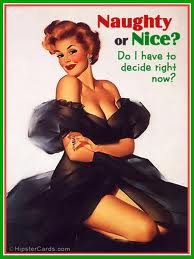 These are at once strengths and weaknesses.  Take this weekend… we have options!
There's a BBQ shindig at an old college friend's place.  We'd know a few people, but it's definitely a drop-in party.
There's a loose plan to do somethingorother with a couple we wish we spent more time with.  We need to refinish our deck (more on THAT later).
I'd like to get a little shopping in… yes, I know this is my "Thrifty Thursday" post, but it's definitely autumn around here, and I neeeeeed some scarves.
I'd also like to have a little time to just sit and read, as the next book club meeting is in ten days and I'm pretty far from my goal of finishing two books between meetings.  I aim high, don't I…
To him, this means that we'll do all of these things.
To me, this means we might stop by that party, or we might be too tired.  Or we might decide that it'd be better to get a start on refinishing the deck, and have ourselves a good powerwash.
We'll probably hang out with that couple we like so much, but it's hard to say when or where, because it's only Thursday!
I'm sure we'll end up at the mall, but if it's nice weather, then maybe not.  Who wants to waste a sunny day inside?
And, as usual, my quiet reading time will probably take the back seat on the weekend bus.
For the most part, we've settled into managing our time my way.  Just the other day, he even changed The Plan in the middle of the afternoon.  I was completely thrown!  And more than a little bit proud.
But the money, we do that his way.  This is where his "The Plan" thing pays off.  We've made some good progress on our financial goals so far this year.  So motivating!  As we round out 2011 (did I mention it's scarf-and-boot season?), we want to stay on that track, plus we've set a little savings goal.  With a goal, it's so much easier to make those in-the-moment decisions.  Buy what's on sale!  Skip the appetizer and dessert!  Drink at home!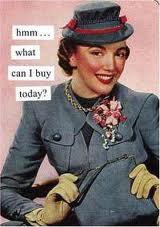 Nothing!  That's what!
I find it easier to set goals if I can attach them to a gizmo.  Someone told me recently that people who shop for a project but never FINISH the project are really in love with the creative process.  Fine.  I looked at Smarty Pig and loved their pink and green site, but didn't necessarily love that it allowed me to solicit for "donations" through social media.  But if you're into that, I guess it's a neat feature.  They are literally a piggy bank, and allow you to dump out in the form of gift cards, debit cards, or ACH transfer.  There are some free-money bonuses for redeeming gift cards through their partners, so that's neat.  But it involves opening a new bank account, and that's more hassle than I'm willing to endure.
Mint.com is a little more my style.  Not visually, their site design does nothing for me – that whole pig thing is too cute.  But they're more of a chalkboard of what's happening in all your accounts.  They just pull the information from your various financial institutions so that you can see your debts, savings, investments, and spending patterns laid out all pretty.  They call this a "read-only" service, which is also a security measure.  If you can't move your money around through Mint.com, neither can anyone else.
The winner!  Check it out and see what you think!