22 Nov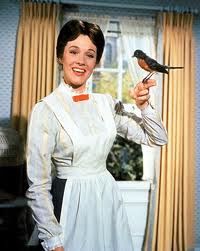 I will never understand why cleaning something once isn't enough.  If I clean it, it should stay clean.  End of discussion.  Anything else is a total waste of my time.
Cut to Actual Conversation in my house:
Me: Um, why did you do that in the closet?
Him: What?
Me: Why?  The towels!
Him: What??
Me: You put… You ASKED me to organize the linen closet.
Him: And…?
Me: …well… you put a wash cloth on top of the hand towels, and bath towels on top of the beach towels.
Him: <unreasonably loud, hysterical laughter>
Me: <drags him to the linen closet for glaring evidence of obvious insensitivity to towel hierarchy>
Him: You're so cute.
I organized the linen closet last month.  It should stay organized.  There should be some kind of Mary Poppins Harry Potter Force that overrides husbands and draws the proper towel to its rightful resting spot.  The coffee should travel straight from the pot into the mug and not land on the counter or pass go.  The crumbs?  There should be NO CRUMBS.
While we're on the subject, I have a similar belief about fitness.  That one day last week where I did not eat that cookie and did not have nachos at 11 pm?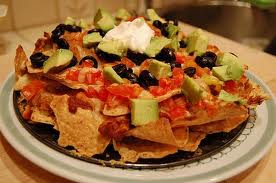 That should mean my scale readout continues to please me through the weekend.  Nevermind the breakfast of butter I consumed this morning at Patrick's…  In my universe, it doesn't count, as a result of that cookie I didn't eat last Thursday.  Also, when I broke a sweat on Tuesday?  I feel that should hold me for about a month.  It would seem, however, that I need to DAILY not eat cookies and also break a sweat.  And also clean something.
At this rate, I'll spend forever stuck in the loop that is wiping up crumbs and drips and not eating nachos and checking the state of the linen closet, and I'll NEVER get around to finding an awesome old armoire, painting it a cool color, and transforming it into a sewing cabinet.  Never.  But maybe the towels will be at peace.