26 May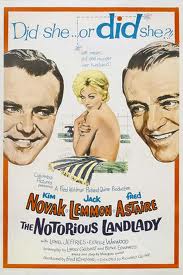 I'm pretty sure I've seen this movie… it's cute!  You should watch it.
In a few days, I will be a landlady.  Or a slumlady, as I am certain that the minute we hand the keys to someone else, the place will completely fall apart and we'll be stuck with rent, a mortgage, and $3.7 billion in repairs.  It turns out that even the process of getting to this point is a ton of work.  A.  Ton.  Evidence: this is my fourth post in 2012.  We (I) had this wacky idea in approximately February.  It's about to be June.  Life has felt pretty nonstop the whole way… better than being bored!  We have downsized, and the local Goodwill probably doesn't have room for anyone else's stuff (though they are QUITE picky about what they will take!), and somehow there is already a donation pile started in the new place.  So, until further notice, if you all could please give me IKEA gift cards instead of things, that'd be great.
The new digs are far from finished, there's a sizable (I SWEAR you spell it "sizeable" but my spell check doesn't like it and neither do the Googles… I just can't look at it.) box mountain in the front room.  But the kitchen is functional!  I even made breakfast once!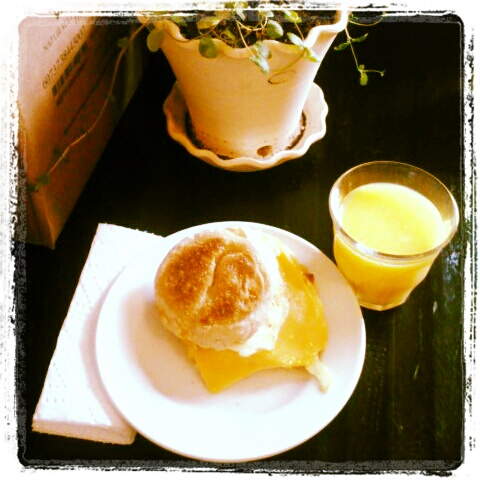 Please note the box on the table where my left arm might want to lay.  There's no room for leisurely eating in this place.  But a working kitchen means that part of my soul can breathe, so this is progress!  Tonight I'll be using said kitchen yet again to whip up a twist on this AMAZING RECIPE.
I made this for the first time a couple months ago, and I'd say I think about it at least once every 2 or 3 days.  It's creamy and lemony and amazing.  The first time, I made it according to the recipe.  The second time I made it, I added some imitation crab.  It's a little bit sweet, and in the summer I'm constantly putting scoops of seafood salad, which is just imitation crab and mayo, into avocado halves… so I figured it'd be good.  It was.
This time, I'm going to throw some baby spinach into the mix because, well, it's green so it will match.  And once it's all mashed up, I hope to not be able to tell it's there… I just feel like I should eat some spinach.  I got some "salad shrimp" to toss in there, too.  I don't remember why I wanted to put shrimp in it, but when I had it with crab, I thought I should try shrimp next.  So I'm going to.
After I do that, I'm going to build some shelves and unpack some boxes.
And I might dress like this to deliver the keys and collect the rent next week…