8 Aug

Another success!  We had a great mix of folks over to our house yesterday for some amazing food and all around good times.  At times like these, it really pays to be friends with so many foodies/pastry chefs.
Aside from the opportunity to do something nice for people we love, the best reason to have a party is so that the house gets "cleaned."  By "cleaned," I mean the area of the house intended to be seen.  So, for those of you who went upstairs or downstairs for any reason, I apologize for whatever you may have seen or stepped in.
Saturday night involved a little stopover at a friend's BBQ, some tacos, and a final trip to the store.  Then came home to whip up my famous (according to me) caramelized onion dip and a salsa that sounded good in my head: pineapples, cilantro, habanero, etc.  I had been warned about the habanero part, so I decided to save it for last.  I gave the onions a rough chop in the food processor, then went to work on the pineapple.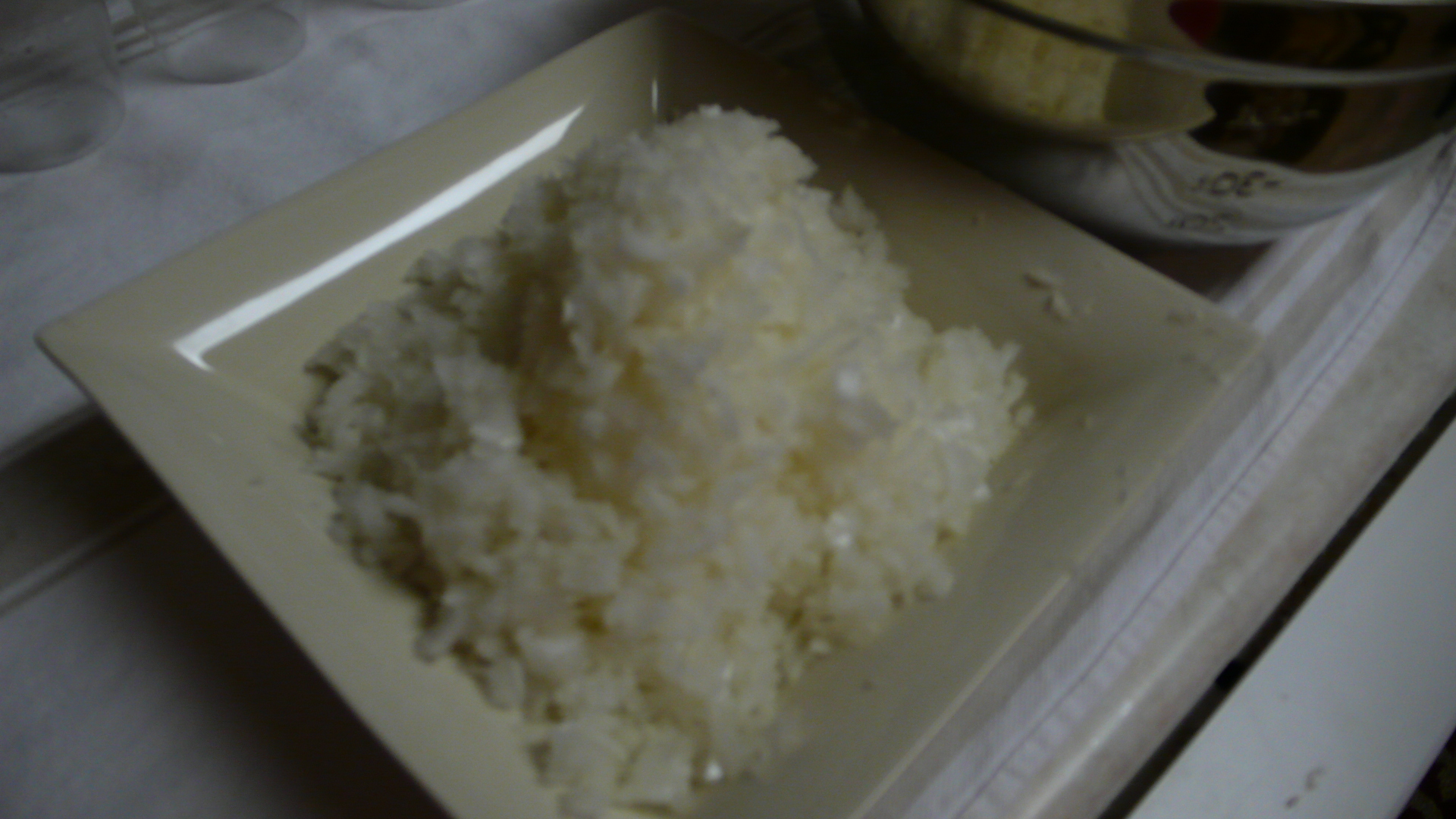 I tried doing the pineapple in the food processor, also, but it came out… frothy?  Like a pina colada.  Which made me wish I had some rum, not some tortilla chips.  So I decided to chop the rest up with a knife.  Enter some cilantro and red bell pepper and I was ready to approch Mr. H.  Here he is, double-bagged, and then being severed by a masked bandit.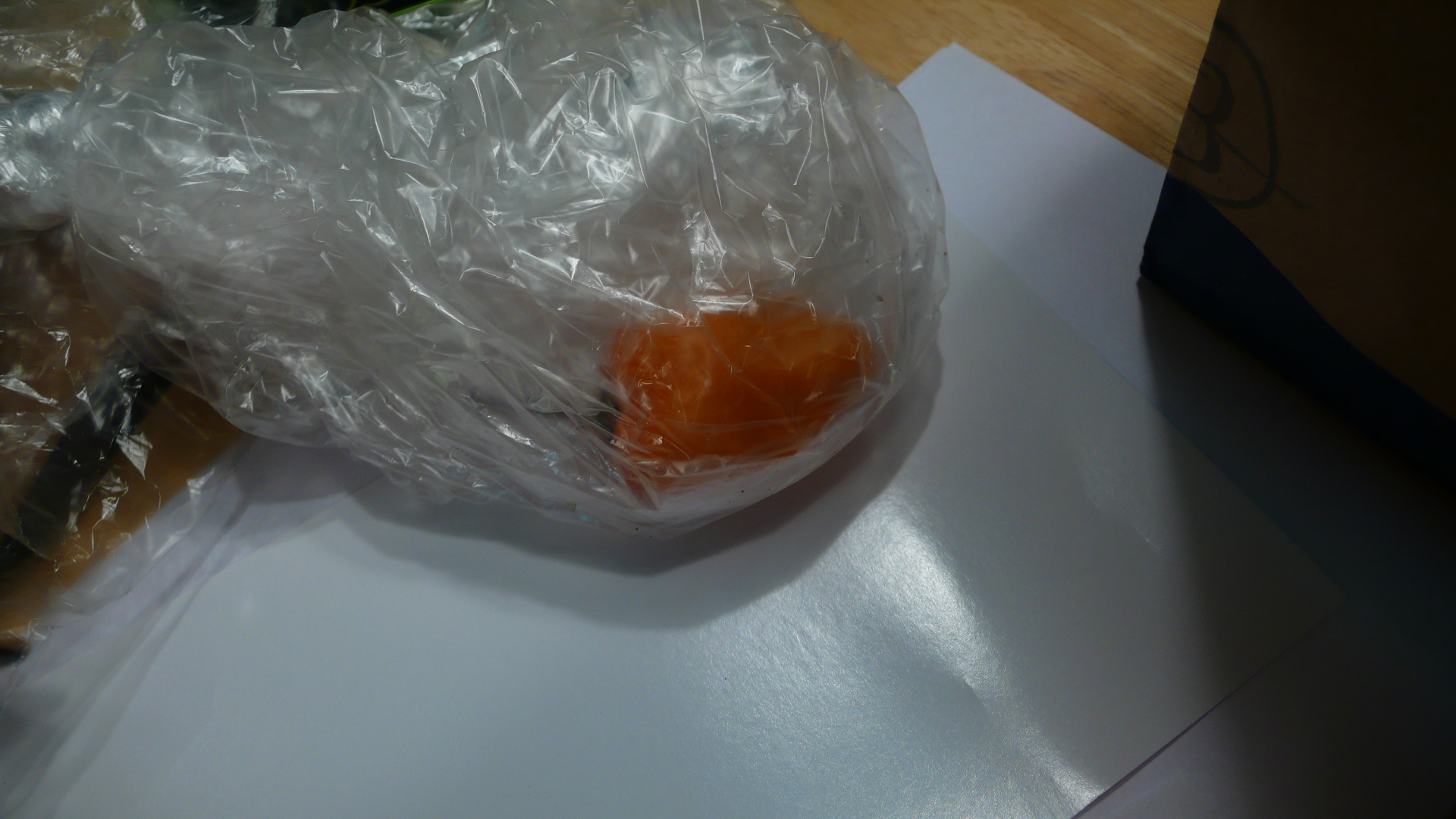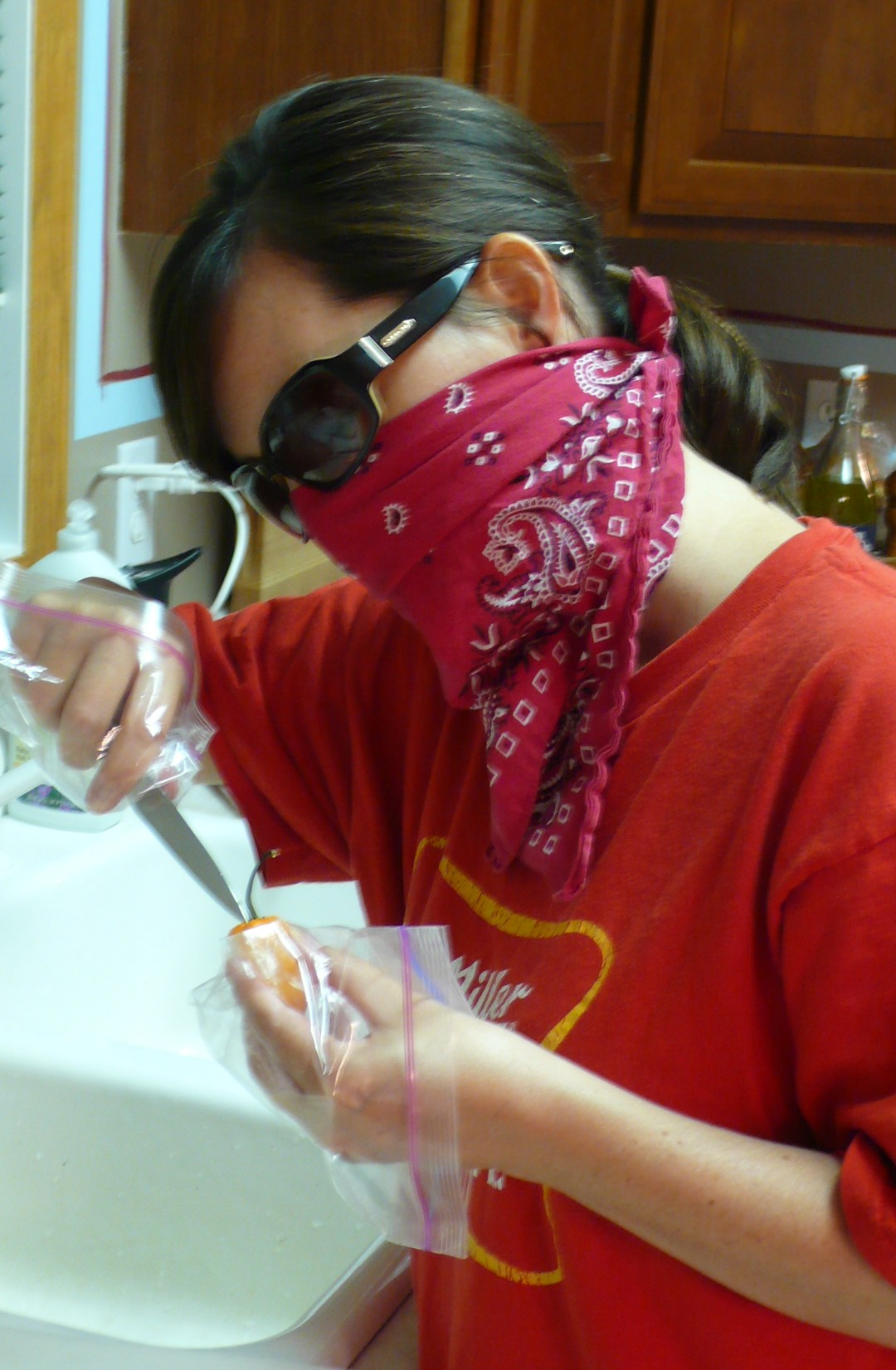 I didn't have any gloves, and I read something about how the oils on these suckers can burn your skin.  Forget rubbing your eyes!  So I thought I just wouldn't take any chances and popped some Ziploc baggies on my mits.  And yes, that is my husbands Miller High Life t-shirt.  No, you can't have it.  Some taste testing was necessary once it was done, and Husband thought it needed jalapeno Tabasco, so we tossed some of that in there, squeezed a little lime, and let it fridge overnight.  It tasted even better the next day, and got pretty good reviews!  Another recipe: invented.  We're changing lives, people.
The highlights were the cheesecake with blueberry sauce, the blueberry pie still warm from the oven (I know), the guacamole, and the chocolate muffins with peanut butter frosting and sugared bacon.  Frisbees were caught in trees, marshmallows were intended for projectile use only, and a good time was had by me.
The evidence has all been hidden, and since the vacuum is still out of the closet, I may even make today THE DAY that the other floors of the house are introduced to it.  But no promises.  And lastly, may I recommend to you all, if you want to have a Sunday bash, don't work on Monday.  It's my new favorite day of the week.