3 Jan
Love comes in many forms.  Sacrifices, declarations, sonnets… beer…  Maybe it's just because of the holidays, but there has been a lot of love around here lately.
Beer is love.  I gave my husband beer for Christmas.  Turns out that's a pretty good thing to give when you don't have any other ideas.  Even better, it's reciprocal.  Requited, even.  After a particularly cold run the other day, I yelled from the shower (before breakfast, mind you) that I'd really love a beer shower.  In 5 seconds, I heard the fridge open and the bottles clinking.  Don't worry, I didn't DRINK the beer first thing in the morning.  But I could have, and that's what matters.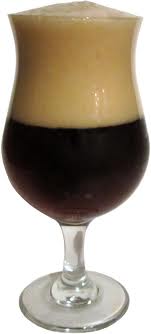 Christmas presents.  Let's not pretend that Christmas presents aren't love, okay?  Yes, Jesus is the reason for the season.  But the modern interpretation of that is happy red cups from Starbucks and great presents.  Like cozy amazing slippers and a snazzy jacket to keep me warm on the aforementioned ridiculous winter runs.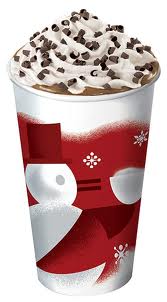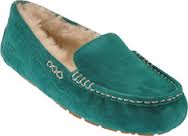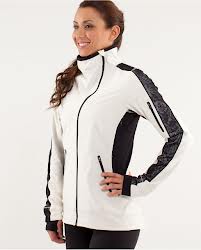 Interestingly, all these things come from a post about not wanting so many things…
Bacon is definitely love.  I think we all know that, don't we?  May I recommend that you all go to your fridge right now, and get out the bacon.  Also, the chicken and the pepper jack.  Stuff the chicken with the pepper jack, wrap it in bacon, and cook it in a cast iron skillet.  Also, make sure you've already got some rice with peppers and onions and tomatoes and chiles going, and put some avocado cream sauce on top.  That, my friends, is love.  Oh, and serve it to your husband.  They like to be part of the love.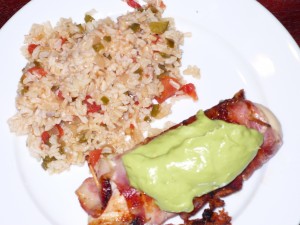 Mmm…
And what will he do in return?  He will steal the covers.  That's what mine does, ever since we had a kid.  It's dripping with therapy material.  But I let him, because that… that is love.