11 Oct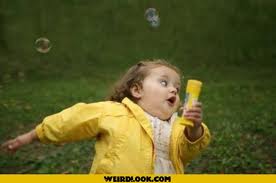 I've run from lots of things.  I have run from confrontation.  My husband is the first person I managed to have an argument with in which I did things like Use Words and Not Slam Doors.  So we got married.  Then I worked for a lady who I love like family, but she is the Prime Minister of Confrontation.  And we're still friends.  So I'm doing okay there.
I've run from personal challenges.  I'm terrified of competition because I think I don't typically stack up very well.  But I've done a fair amount of that in the past 5 or so years… It doesn't exactly get easier, but at least I can say I've done it.
Most recently, I'm running from getting in shape.  More specifically, I'm running from running.
A month ago, I did this: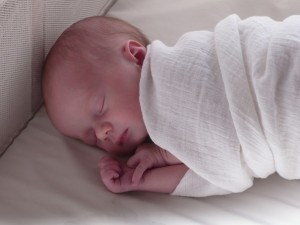 In one week, I lost 20 pounds.  Awesome!  I couldn't wait to see what happened the second week!  Or the third.  But nothing. happened. at all.  I was going for walks and not eating a ton.  But NOTHING.
Since we all know that NOT losing weight is motivating and enforces good choices, I sat down last night and calculated that I'd had nothing to eat all day but pancakes, chips, crackers, and champagne.  A few steps away from the unstoppable supermom I was pretty sure I'd be.
Last spring, a friend told me she was going to do a 5K at the end of October and we decided it would be fun to do this together.  Long story short, she's not doing it.  But enough people seemed to think that this was still a good goal for me that I feel like I need to try.  So… I dug my workout clothes out of the basement and bought the ugliest shoes I've ever seen.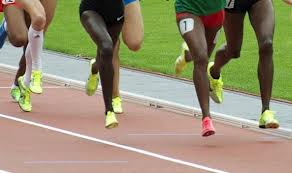 That's the women's 5000 meters at the London Olympics.  I don't know what's up with that pink shoe, but I got the yellow ones.  Because I am Olympic.  And because that's the color they had.  Actually, despite being (by a good stretch of the definition) a professional athlete, I'm one of the least athletic souls who has ever roamed the earth.
And what do people do when they want to participate in something but don't know how?  They turn to technology.  I have downloaded exactly 5 running apps.
So now I have a goal, some shoes, and, yes, 5 apps on my phone.
Plus I got talked into doing a second 5K in November.  I think this is good, because then the first one can really be embarrassing and I'll have something to improve on.
I'm going to start tomorrow.  Or if that doesn't work out, next Tuesday or Wednesday FOR SURE.