8 Mar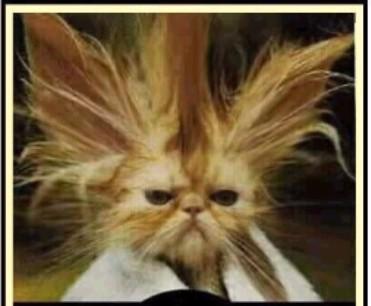 I had a job about a decade ago that caused me to stress out, gain weight, and crab at anyone inside of a 13-mile radius.  It's a complete wonder that my roommates from those years still love me, but they claim to.  They may still have drinking meetings about me, though, who knows.  Anyway, I quit that job, lost the weight, etc, etc, and started being nice(r) to people.
The next job had the built-in stress reliever of exercise, and didn't generally bother me, but on my last day of work I put my keys on my boss' desk and walked out without a second thought.  I do believe I was ready for something new.
So far, I find this mommy gig to be more suitable to my personality than all that "working."  I like the complete lack of structure (before anyone flips out, the kid has structure).  I can go have coffee… or not.  I can do the laundry… orrrr I can probably do it tomorrow.  I have a loose schedule set up for myself, which I think is important, but I'm relaxed about it.  I'M NOT STRESSED.  I have a very long to-do list, but I'm not stressed!
I think it's because I'm not stressed that "taking a break" is finally effective!  Weird, I know.  But when you're stressed out, a mani-pedi is kind of a band-aid – nice while it lasts and all.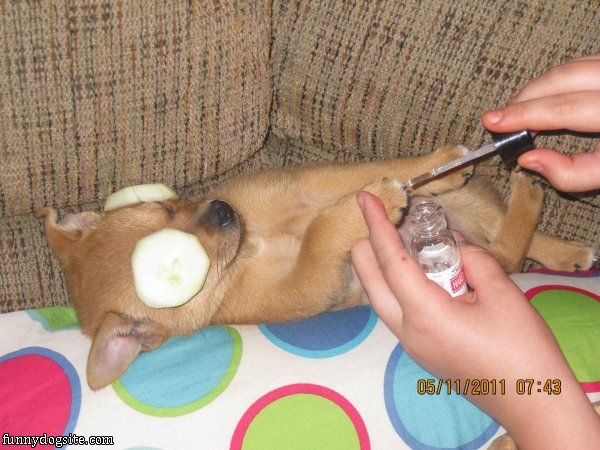 It doesn't last.

But when you're NOT stressed and you just need to change the channel for a minute?  Stars!  Fairies!  Unicorns!  It kills me how many times I almost call my mom because I'm so GIDDY that I just got to go run errands alone.  Or whatever equivalent ridiculousness has become my spa-day-of-the-moment.
Current de-stresser for the unstressed?  Wineyoga.  Yep, wine. and. yoga.  I learned about it from a college friend, and it's better than going solo to the grocery store AND the bank.  Apparently, if you're really pursuing the yogi lifestyle, you wouldn't drink at all.  It even crossed my mind that the combination of yoga and wine was bizarre, but who am I to judge?  I went anyway.  First, I got my butt kicked.  KICKED.  Could be that it's because I haven't done yoga in 7 years… could be that I'm pretty klutzy… whatever.  I only fell all the way over one time.  I stretched, I planked, I got sweaty.  Then I went downstairs and was handed a glass of wine.  It was delicious and vacation-like.  Contrary to the goal of yoga?  Yep.  Don't care.  Get thee to this class.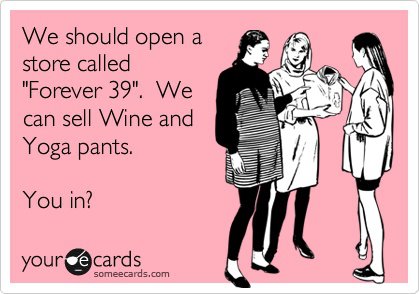 We totally should.