13 Mar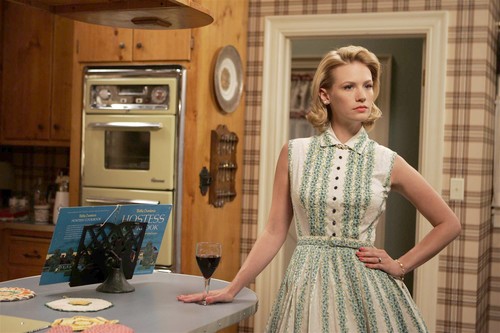 I got caught up in the whole Mad Men thing right along with everyone else.  I haven't caught up with the last few seasons, but I'm totally going to one of these days.  It's one of my inspirations for the way I do this whole stuck-at-home thing.  You know, the way things "used to be," maybe with less smoking and drinking (it's still Lent), but I like the cooking and the reusing and the looking pulled together so that nobody knows the mess that lies beneath the surface.  Or behind the closet door, in my case.
The other inspiration is a book that I read recently (okay, I didn't finish it… but I'm totally going to one of these days…) called 97 Orchard.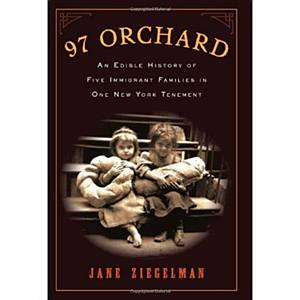 It is the story of 5 families that lived, at different times, in a tenement in New York.  Their living conditions were cramped and not-awesome, and they made the foods of their countries of origin.  They preserved their foods with salt and smoke and by fermentation.  They didn't have any money, so they would do things like buy broken eggs.  Broken!  EGGS!!!  Take THAT, Honest Toddler!
I'm not about to go dumpster diving for chicken bones to make my stock, but it does put things in perspective.  Despite our new, improved, skinny grocery budget, I plan to buy and make GOOD FOOD.  I'm committed to shopping the farmers market more this year.  I love me some Target, but I managed to do all of my grocery shopping this week at the market and the co-op and Whole Foods AND under budget!  I made 32 ounces of kefir from some hippie dippie co-op milk, and I feel pretty good about what we are eating.
I'm slowly reverting our kitchen (and our diaper drawer, but that's a story for another day) to be a modern version of the way things were BEFORE all that Mad Men convenience.  But with the cool Mad Men stuff in it.