21 Sep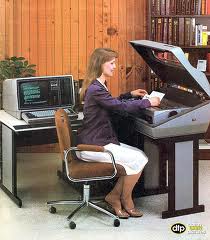 I'm learning about computers.  Thanks for visiting me at my new spot!  I've got almost everything set the way I want it, so now I can get back to updating you all on my faaaascinating life.
What's new, you ask?  Well, a handful of attempts at home improvement.  Stripping some woodwork only to find out the stain isn't available.  Moving some things around ("cleaning") only to realize that I had "cleaned" just enough so that if I sat a certain way on the couch, everything in sight looked great.  Cut to me sipping coffee and flipping through magazines with some aromatherapy candles at my side.  So… my future holds at least some cleaning and some staining, as well as some purging and some painting, I think.  More on those projects later, but if any of you have color suggestions for a 70s-style side table, I could use some inspiration!
I usually feel more inclined to do some fall cleaning than spring cleaning.  I feel some organization coming on… I have a couple days of vacation time that I need to use up in the near future, so I'm looking forward to a 3-day weekend or two of therapeutic housework.  Since everything is more fun with a friend, maybe a box of wine will tempt one or two of you to help me stay on task…
More spaghetti squash has been consumed, and I learned a friend of mine is on a 2-week vegetarian kick.  The older I get, the more I think I could live without meat.  I really LIKE it, so I don't think I'll do that, but I may try going without during the work week.  I think there's a name for that.  Weeketarian?  Yeah, that sounds right.  Generally, the husband is patient with my meatless adventures.  But I didn't think he'd put up with a whole week of it, so I snuck some Morningstar breakfast "sausage" into the latest batch of breakfast.  I'm totally curious if he'll notice!  We'll find out before too long…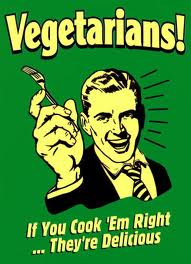 Salads are pretty easily meatless, and at any of the dinner events in the near future, I could easily choose the vegetarian option.  My friend says she feels great so far, and has lost about 4 pounds.  I definitely wouldn't miss 4 pounds, and I could use an energy boost.  I wonder what it says about me that I'd rather give up an entire food group than my morning coffee…
Keep your eye on my recipes for new meatless ones in the near future.  My efforts will be partly experimental, partly health-driven, and partly cost driven.  Veggies are way cheaper than chickens!  Now if only I could keep my plants alive, I'd have some great garnishes.