28 Nov
Maladroit is one of the best words ever invented.  It means unskillful, awkward, bungling, tactless.  I think the bungling is my favorite part.  It's also the name of a Weezer album, but I'm not really into them.
My mom and I are in the habit of video chatting via my love, the gmail.  We are both suddenly alone all the time and it's more fun to pretend to eat dinner together than not to, so we do.
We often have an agenda for our chat, like "recpies" or "budgeting" or "whining" and about 3% of the time, we get around to covering the agenda.  Yesterday's mission: "Christmas."  As in, let's make this easy, what do you all want so everyone likes what they get.
WELL… Grace wants those evil slippers in size 7.  She told me.
*******
Public Service Announcement
Enough people have asked us what Grace wants for Christmas that I feel it's time for a little PSA.
Infants do not have Christmas Lists.  They don't care.
Therefore, she wants the slippers.  Size 7.
Now back to your programme (Isn't that a much better way of spelling it?  Those Brits and their ways…).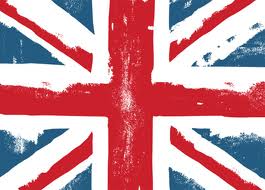 *******
My husband, like most, is impossible to buy for.  Except that mine isn't into toys, really.  We recently switched to smartphones and he cannot walk and operate his at the same time.  So, Best Buy isn't really a source of gifting inspiration when it comes to this guy.  But I had a couple ideas, and I handed them over to my mother, because she will be more bothered by not having ideas than I will.
THEN SHE ASKED FOR BIRTHDAY GIFT IDEAS.  Yep, his birthday is in the height of holiday season.  And I forget.  Every year.
And that is how this blog got its name.