15 Aug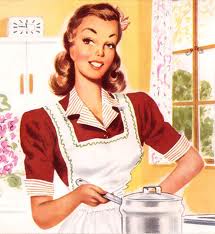 I am not a gifted cook.  I am lucky.
I "caramelize" (burn) things sometimes most of the time.  I don't cook with recipes unless I'm in the mood for a Fun Project.  It is not unusual for me to go to the store and buy a bunch of things that happen to make me hungry, bring them home, line them up, and start musing (or googling) how I might put them all together.  It's kind of a miracle I don't end up with more Oreo-Dorito casseroles.
This week, I got an organic bone-in chuck roast from the farmers market (fancy, right?), some onions, a frozen veggie mix that was sort of stir-fry-esque, and some organic tamari (like soy sauce, but not).  I almost got ginger, but I was too lazy to turn around in the store and find it.  And I knew I had garlic at home.
I got home, noticed that I also had red curry paste and coconut milk, and changed gears.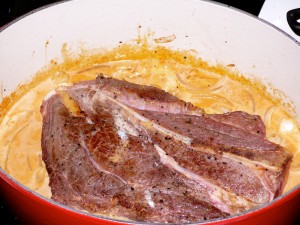 The tamari is still unopened on my counter, and once I'd had my roast browned and simmering for about THREE DAYS in coconut curry, I discovered that my delicious veggies were teriyaki flavored.  Huh?  Gross.  I guess those will have to wait.  For a day when I am REALLY hungry.  I found some frozen broccoli and threw that in instead.
So my beef stir fry turned into coconut curry pot roast with broccoli.  It's delicious (as judged by a jury of myself), but totally not what I thought I was cooking.  As usual.