22 Sep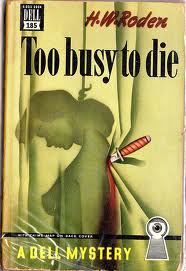 "Stop This World" is a great little number by one Diana Krall.  Did you know she's married to Elvis Costello?  So much good music.  I probably heard this song for the first time 7 or 8 years ago, and I think about it a lot.  I don't really know what any of the words are (short attention span) other than "Stop this world, let me off," but that sounds about right for when the days start sailing by a little too quickly… can you believe it's almost October?!  Me either.  Life needs a pause button.
My blogging bestie, Riot & Frolic, just did a rundown of the things that make her feel good about her insane life.  It's something I've been working through myself, and (not) surprisingly, she and I share many strange pleasures in life.  Like list-making.  It's an art, really.  And the need to create something every day.  For me, that something can't be the same every day.  My job is creative, and I spend a couple hours a day being specifically creative in that capacity, but then I find myself really wanting to write.  Or cook.  Or crochet.  Or sew (I do not have a sewing machine).  It can be tricky to find time for that, but I'm getting better.  It's a fair trade for sleeping, I think.
Recently, reading brings me a little peace.  Except for when I'm up against a book club deadline…  But did you know that this is a thing?  It's called bibliotherapy!  Works for me.  Personally, I like anything with "therapy" at the end.  Massage therapy.  Retail therapy.  Vinotherapy…
I enjoy these things, but there are also things that bring me some sense of balance that I do not enjoy.  Cleaning.  When my house is clean, I feel good.  Sadly, nobody is cleaning it for me.  Still!  When the house is clean, I don't have that nagging feeling like I haven't done my homework.  Sometimes, on those rare occasions when I've got the whole thing cleaned AND the laundry and dishes are done… I feel like I'm someone else.  It's totally thrilling.
Another thing I don't enjoy that helps me feel great?  Exercise.  Yep, I hate it.  I'm a couch potato.  I like to watch tv and flip through magazines and I do not like to a) get up or b) sweat.  I keep tinkering with the idea of running because it sounds so efficient, but I try to walk to my errands – this gets you some very strange looks in the burbs – and take advantage of trips up and down stairs at home and work and park a little farther from the door if it's not raining or cold or windy or sunny.
So here's to trying to do something each day that is totally selfish.  Reading, writing, or taking the stairs.  And some therapy when it's all said and done!