22 Aug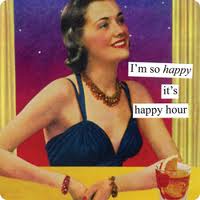 I have a strange "weekend" setup.  Usually it starts around 5 on Saturday, and ends with work on Tuesday morning.  The Saturday night bit feels like a weekend, but the rest of it feels like a weekbeginning, filled with preparations for my upcoming workweek.  Sometimes that means cooking, sometimes it means cleaning, and it always means laundry.  Usually I try to squeeze in a new recipe or thing I haven't tried before, like learning to crochet or fixing something.
This weekend/beginning is different.  My normal schedule has been condensed into 1.3 days, which has a strange effect on me.  Something like… I have nothing to do!  I guess I didn't completely slack off.  First, I discovered that I'm pretty great at grilling big juicy steaks.  A friend told me about a rub he makes that gave me a much simpler idea… on one of my steaks, I did a pretty good seasoning of salt and pepper, and then sprinkled some granulated sugar and a little cayenne pepper.  Amazing hot caramely sweet crust.
Next was the final shift of our amazing garage sale.  I got off to a Very Early Start this morning, even though our first customer didn't show up for a few hours.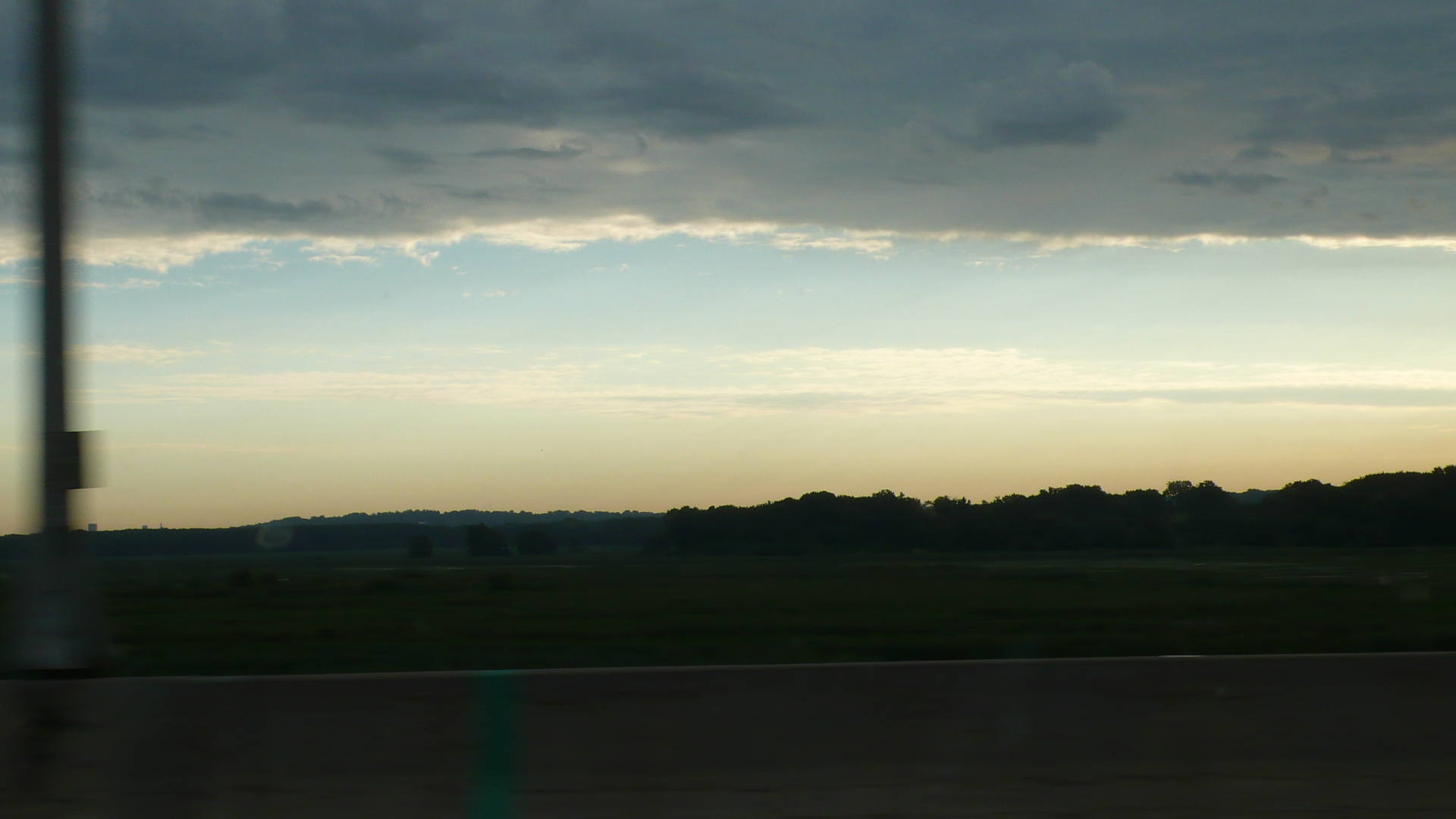 I popped my weekly breakfast egg bake into the oven when I got there, had some coffee, and the day began.  After all was said and done, the gang brought in over $500!  An episode worth repeating, I think.  We saw some interesting characters, got rid of almost enough junk, and made a little cash.  The only downer?  The lady who walked away with some of my junk without paying for it.  Wouldn't have bothered me so much if it hadn't been set aside with some things that another customer wanted to actually PAY for.
After I got home with my compact carload of ugly Christmas plates and mugs (had two carloads at the beginning!), I threw in some laundry and decided my time would be best spent lying in the grass and making a little progress on The Help.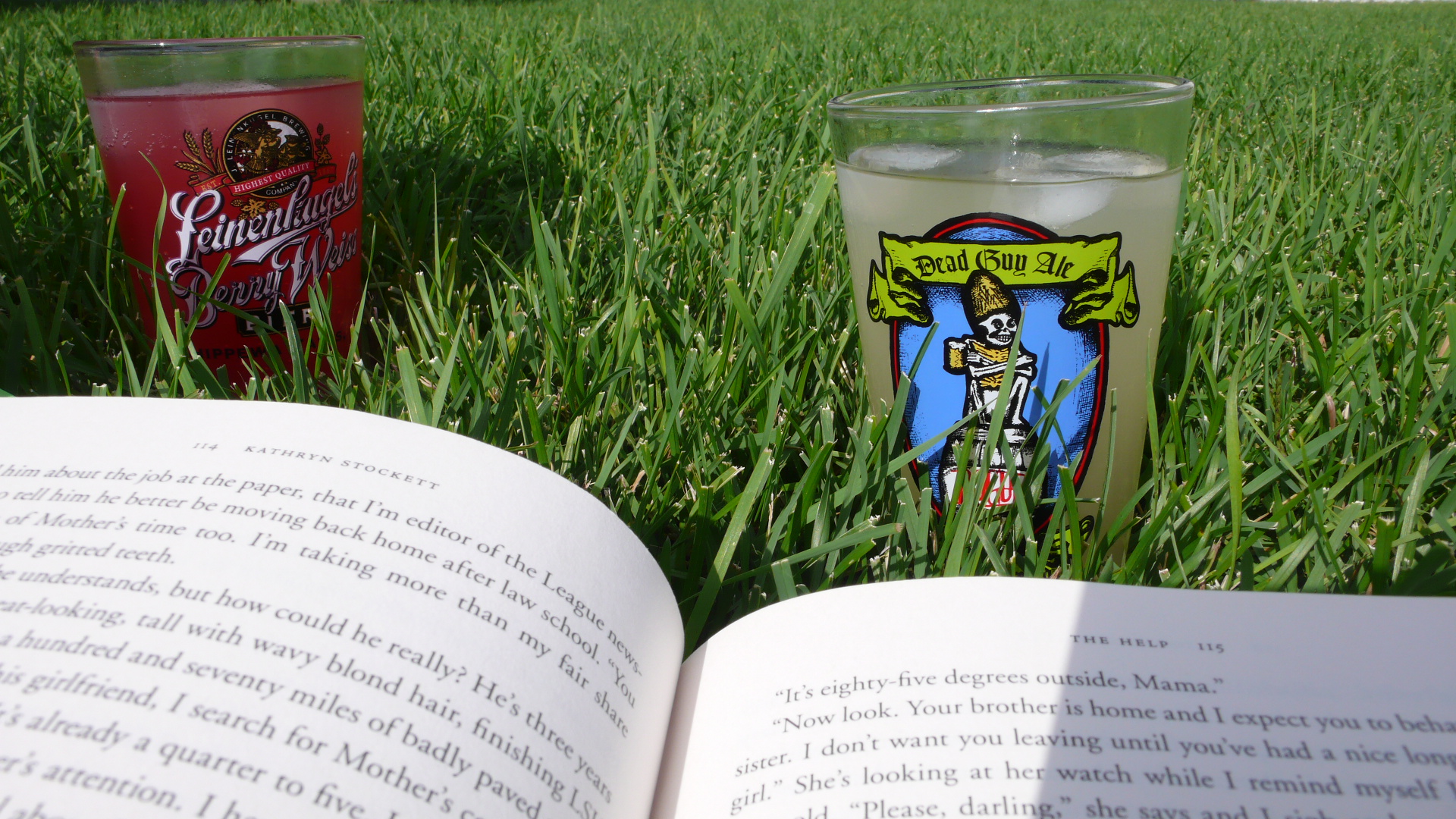 I thought our glasses looked like they were on an adventure.
I nearly got to take a nap in the sun, but Someone decided he was hungry.  We thought we could treat ourselves a little as we'd made a killing selling our junk to people who collect junk, and got rid of lots of junk in the process.  Plus, the great part about a 1.3 day weekend is that you don't have much time to accidentally spend money you don't need to spend.  We thought we'd walk to a "nearby" establishment for some supper, promising each other we would aim towards the cheaper items on the menu.  I say "nearby" because when you live as far from civilization as we do, every establishment you walk past is an entire block.  Home Depot, Best Buy, etc.  We walked just under 3 miles to a seafood restaurant (in MN) where we discovered that it was a little overpriced, but also industry night, and they counted us among the working folk.  Also, everything had a bit of a southern/bayou twist, so we got to douse it all in hot sauce and Cajun seasoning!  So our $32 bill became $16 and we left stuffed.  Score!
I didn't have much time for culinary adventures or creativity, and I'm not really optimistic about finding time for that in the next several days.  But I'm beginning this week with clean laundry and a little cash in my pocket.  I can't move my legs right now because of my 6-mile trek to dinner, but we can't have everything, can we.