4 Apr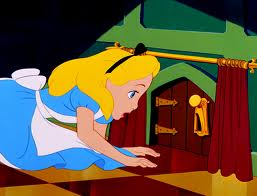 I've got a new adventure.
I've been trying to get rid of junk for a while.  Well, now I've committed.  We're downsizing.  No, that's not a strong enough word.  We're undersizing.  Subsizing?  Centeroftheearthsizing…
The 24oo square feet we've not been filling for the last couple of years is going to go to some people who WANT all that space for their crap.  We think that, oh, 800 is the right square footage for us.  Naturally, I headed straight to the Pinterest for organizational inspiration.  I'm not very organized.
So far, we've made 2 or 3 trips to donate clothes and other belongings, and I'm determined to weed out kitchen items that really don't get used.  There's furniture to be sold or donated, and I'm feeling pretty good about having Less Stuff.  The fact that there isn't a single storage closet in the new place WILL NOT DAUNT ME.  It will inspire me!  Get ready for a new, improved, color-coded Wife!
Alright, selfpeptalk over.  This should be worth chronicling, so stay tuned for photos (Instagram for Android!) of large piles of Stuff We Don't Need and inspiring storage and organization tips that I will steal from others and pass on to you.