12 Jul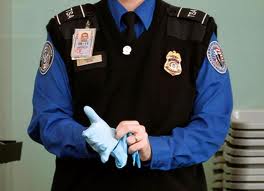 This is not the kind of thing I'd normally write about, but several people have asked me how things, like, go when you fly alone with an infant.  I'm approaching level 398 in the Candy Crush Saga of infant travel, so I'm pretty good (I have no idea, I just googled how many levels there are in that thing everyone talks about.  425.) and I will share my secrets with all of you.  Because 4 people asked.
When traveling with infants or other small irritants, remember this rule: IT NEVER HURTS TO ASK.  So first, ask the check-in person if there's a family security line.  Most people will wonder what you're talking about, but some airports have them.  If they do, you pretty much get to walk right up to the scanners, while all the people in line shoot daggers at you.  Especially the ones in line with their whiney kids.  They didn't ask.  Not your fault, head down, keep walking.
Now that we've gotten up to the security scanners, here's what you "need" (because obviously you don't need half of this junk, but this is my system and 4 of you asked):
baby carrier (like an Ergo)

baby stroller-carseat togetherness thing

(If your kid is older and not in an infant seat, they make a "travel cart" that turns a regular carseat into a thing you can drag behind you with your kid in it.  Brilliant.  Then you can skip the whole stroller nonsense.)
bag for gate-checking the car seat
bag for gate-checking the stroller

diaper bag full of things you already know you need.

Oh.  Oh yes.  She made a diaper bag.  
Put the baby carrier and stroller bag into the carseat bag so you have one less Thing.
What you do not need: your car seat base.


It is a convenience feature, not a safety one.  Your car seat has slots through which you can run a seatbelt, and probably instructions right on the side for doing so.
At this point, you've checked your suitcase and the TSA guy is scanning your ticket, flashlighting your ID, and possibly commenting that you've changed your hair.  Even if you haven't.  If that's the case, he doesn't really want to have the conversation with you, just say "yep" and move on.  Trust me.  So you're standing there waiting, you've got your bag on your shoulder, the carseat bag in one hand or under the stroller, and the carseat is on the stroller.  Double check that the baby is in there.  If not, you probably don't really need the rest of this information.
Walk up to the belt (do not be intimidated by the people rolling their eyes and trying to get past you, they are about to be blown away), take off your shoes and put them in a bin with your bag, coat, etc.  Put them on the belt.  Put the carseat bag behind them, then take the carseat off the stroller and put it on the floor (TSA doesn't want you to put it on the table).  Fold the stroller and put it on the belt, take the baby out of the carseat and put it on the belt – upside down – and go where they direct you.  They'll scan you with their flashy thing instead of putting you through the possibly invasive machine.  Winning.
Now everything goes in reverse… pull the carseat off and put the baby in it, unfold the stroller and pop the carseat on, grab the carseat bag and your diaper bag and shoes, GET OUT OF THE WAY, and put your shoes on.
Go find coffee/your gate/a cocktail (not really, you still need to function) and if your kid is booked to sit on your lap, wait for the gate agent to show up.  When they do, SMILE AND BE FRIENDLY, and remember our first rule: it never hurts to ask.
Tell him or her that he or she looks pretty today.  Offer them a coffee/cocktail/nap.  Then let them know that you're traveling alone with your baby and are wondering if there's an empty seat they can put you next to so that you can keep your baby in the carseat on the flight.  They'll do this if they can, it means you will need less help from the flight crew.  Get 2 gate check tags from them.
15 minutes before boarding, go change that diaper because if you CAN avoid doing that on the plane, you'll want to.  At best, it'll be cramped.  At worst, it'll be on your lap.
Get in line for pre-boarding, and at the bottom of the jetway, bag up whatever you're gate checking.  Hopefully, it's your stroller and your carseat bag with Ergo inside, and not your carseat.  Put a gate check tag on each of these and go sit down.  Now you just have to keep your kid from driving everyone crazy during the flight, but the HARD part is over.  The part that is at all within your control, anyway.
Now order us some mini-bottles, I brought my travel bitters!  Because these exist.