6 Feb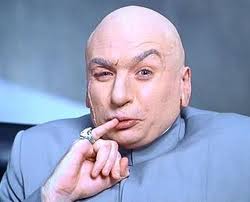 Folks, I've been busy.  I think that the best way to ensure world domination is to diversify, so I've tried a few new things.
It turns out that sewing is kind of a pain… BUT the finished product is worth it.  And anyway, I have a cute, vintagey sewing machine so I tried my hand at a baby blanket for a friend of mine.  Naturally, I found the directions on the Pinterest, and it turned out to be pretty easy, if a little stressful – sewing with fleece is tricky tricky.  It turned out fine, though, and was put to use almost immediately after I gave it to her!  That's always more gratifying than "Oh, thanks… you must have made this…"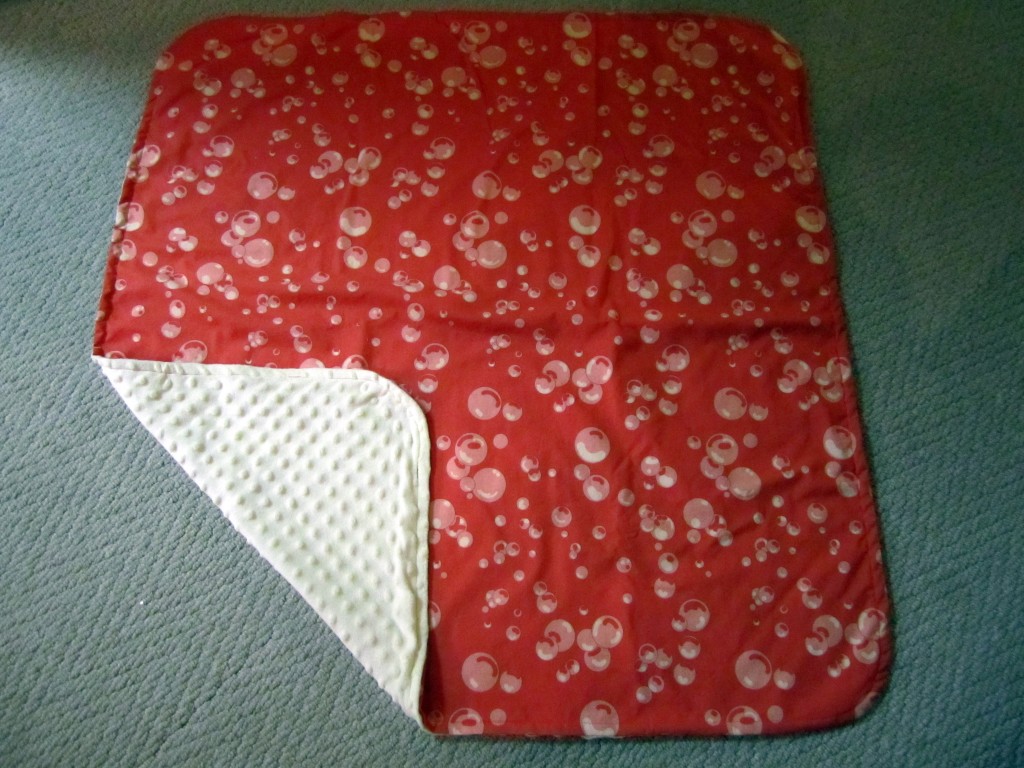 I'd take a nap on that.  Also, my carpet looks green in this picture.  I do not have green carpet.
Then, I figured out how to make a bunch of money.  You sell your belongings.  We cleared nearly $2500 in a week by getting rid of things that were bigger than we needed.  And now I have a sweet vintage dresser with a cute shabby chic mirror on it.  They were lying around the house separately, and I love them together!  Almost big enough for my clothes… I guess it's time for a donation station in the closet.


I love when things just work out!  The little silver tray on the right is one of the best things I snagged from my Grandma's house.  I'm pretty sure it was just there for the taking.
For game day, I made a MONSTER bowl of guacamole, and the best fajitas my husband has ever had.  This actually means a lot to me, because he eats at the professional level, and fajitas are possibly his favorite food, so he knows what's up.  It was kind of an accident that they were so great because A) I used a recipe, and 2) I had all the ingredients handy, as I had not planned ahead (so weird!).  I put 1/4 cup lime juice, 1/3 cup water, 2 tablespoons olive oil, 4 cloves crushed garlic (okay, a couple scoops of jar garlic), 2 teaspoons soy sauce, 1 teaspoon salt, 1/2 teaspoon liquid smoke flavoring, and a good mound (calls for 1/2 tsp each) of cayenne pepper and black pepper AND A STEAK into a big Ziploc bag and tossed it into the fridge overnight.  Seared the steak on cast iron, tossed the sauce and veggies in after that while the steak rested.  Once I cut the steak, I threw it back in with its friends for a minute and then I pigged out really hard.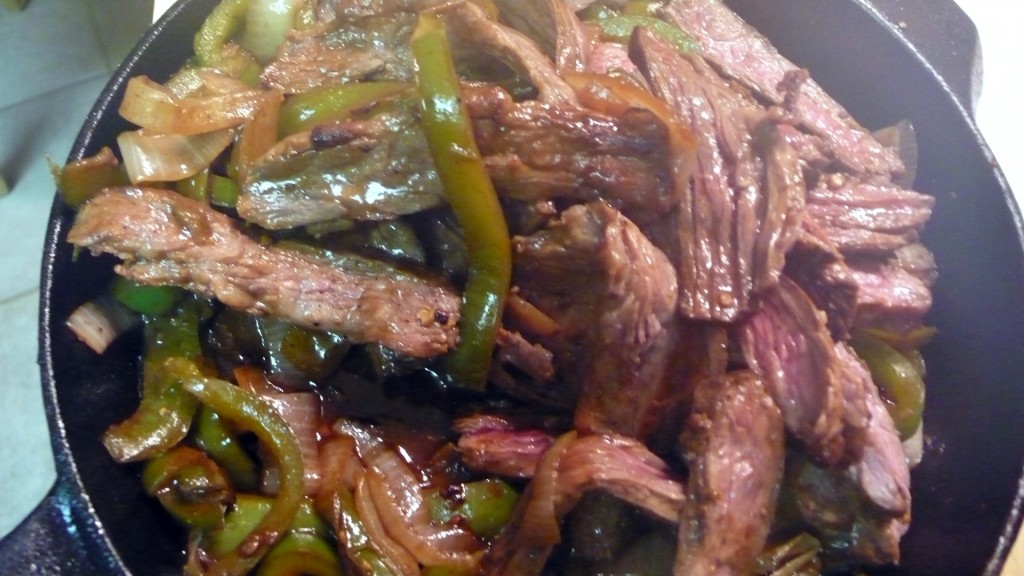 Come ON.  I think the soy sauce and liquid smoke were really responsible for the amazingness.  My photography skills are not.
Finally, inspired by a link that I can no longer find to a cute flowery pendant for sale in the UK, I tried my hand at resin.  It's a little stressful in that way that chemistry experiments tend to be.  It can really go wrong, and you're never sure if it's going to.  I got some pretty paper, a Sharpie pen (best thing ever, go get  13 of them), and a bezel pendant.  I'm not just being cute, "WTF" is a little pun in my line of work.  I made one for Miss Riot while I was at it.  Helpful Husband says, "Does this mean you guys are necklace friends?"  Sigh.  I guess it does.  We just need to figure out who is BE FRI and who is ST END.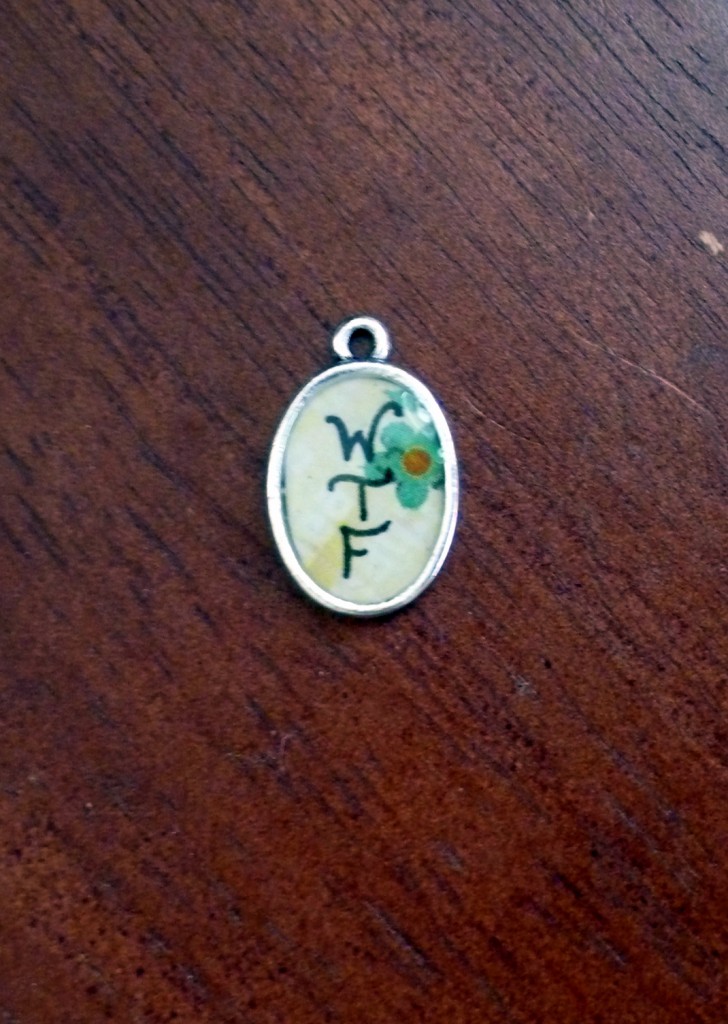 The chemistry experiment was a succes.  This is science at work, people.  Now I just need to make sure she knows she has to wear it whenever we hang out, if not just constantly.